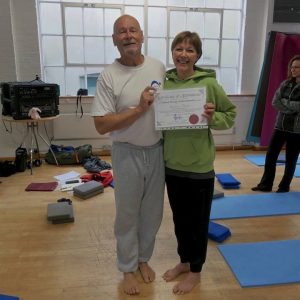 Stretch Therapy (ST) is a comprehensive system that includes stretching, fascial remodelling, strengthening, neural re-patterning, and relaxation. The goals are grace and ease, and this is experienced as enhanced awareness and elegance in movement.
I am excited to announce that, in September, I achieved my accreditation via the Stretch Therapy Teacher Intensive Program – London, 2018
Having achieved this exciting, new qualification, my aim to to guide individuals (especially older adults) to fitter, more supple bodies.
Please feel free to book a Stretch Therapy session with me, using the form below: